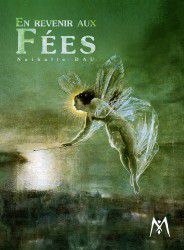 Summary : The brand Kushiel in the eye of Phèdre nó Delaunay made ​​her an elected and won him to experience forever the pleasure in suffering. On his way fraught with danger, it can count on the Joscelin monk warrior.Although the nature of Phaedra is a constant source of torment for both of them, Joscelin it remains utterly faithful. He never betrayed his oath to protect and serve.
But fate reserves a final test. Indeed, Phaedra never forgot Hyacinthe, his childhood friend and for ten years she vainly seeks the key that would free him from his eternal enslavement. Hyacinthe since made ​​a pact with the gods to sacrifice instead of his friend and save his country. Also Phaedra grabbed it the last chance given to him to save him.
This quest will lead to the end of the world, beyond the realms where there is madness to thank you demented and cruel warlords and facing a power so immense and terrifying that no one dares to pronounce the name ...
Edition : Bragelonne
My Opinion : After chronicled Volume 1 here and Volume 2 here , this is the third book from Kushiel close the cycle and the story of Phaedra. Coverage remains in line with previous volumes, although personally I found it less attractive. By cons I wanted to push a little rant about Bragelonne editions, the bound and stuffed shells version, I even noted the reversal of a name; Ysandre confused with Melisandre be done. Efforts have been done on the correction work. I understand that these errors were corrected for the paperback release.
It welcomes back our heroine, Phaedra. This time no plots to bring down Angel Earth, not a single promise made to his friend Hyacinthe, prisoner of a divine curse, any attempt to free him. We meet 10 years after the end of Volume 2 and Phaedra will again have to go through trials and new places to achieve his ends.
The world created by Jacqueline Carey is truly one of the highlights of the history, the countries and cultures visited in different volumes are close to our world. The author of the enormously to document and work to highlight in his universe as consistent of cultures and religions. It feels to travel and dream through these writings.
The other real highlight of this trilogy is writing Jacqueline Carey is still as rich, vibrant and alive through the pages. His characters are well worked and especially evolve. In this book, 10 years later, we feel that the characters are not the same, they have changed over the years and experiences. It made me much more I realized that the characters were not static character. The only regret is that some characters just appear to remember their existence and not in the interest of the plot.
Note that the first third of the book is really dark and might be put off some. Phaedra in effect will encounter a vile, sick and perverse. The heroine is going to be put to the test and will have to test their limits and overcome them. This volume has its share of revelations and surprises and capped a great trilogy.
In Summary : A third volume still excellent which comes complete excellent trilogy. I spent a very pleasant time to read his books. The author has managed to create a dense universe and through his writing to make it live through the pages.
My rating : 9/10