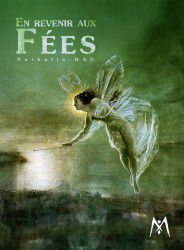 Summary : Imriel is the adopted son of Phaedra, the Chosen Kushiel. Abducted, tortured and enslaved when he was a child, Imriel is now prince of the blood.At the Court where a thousand conspiracies hatched is, many people who want his death - or he has inherited evil gifts of his real mother, Melisande.
As he approaches manhood and awaken in her desires more and more vivid. Imriel comes to share their fears and is trapped inside a frame of murder and manipulations where it will face the biggest challenge: to discover its true nature.
Edition : Bragelonne
My Opinion : As you may have noticed if you follow my blog since the beginning, I had a huge crush on the Kushiel trilogy and his heroine Phaedra. So I would not miss to read the second trilogy written by Jacqueline Carey. By cons it will be difficult to talk about this first volume without spoiler the first trilogy, I suggest you read the first trilogy. The action takes place after the first trilogy; So same world, same characters, but here the main character changes is no longer Phaedra Imriel but his adopted son.
I must say I was not sure what to expect with this first book in the new trilogy, spend a female heroine to a male hero who is a hero more more "down to earth" not bearing brand divine as Phaedra. And yet I was not disappointed, far from it, the author out in wonderfully and leading us into ever as exciting history.
The plot focuses this time on Imriel, its personality, its evolution and its goals Imriel effect was not intended to save the world could be as Phaedra, at least in this first volume. He is just a child who lives in a world he does not understand with a biological mother traitor to the crown and that many people would like to see disappear. Yet he only wants to live his own life without worrying about anything. So it is here in a journey of a teenager in search of himself and of his passage to adulthood. I must say that it works very well, you do not get bored for a moment in the nearly 800 pages of this book.
The characters are always very well built, dense and fascinating that quickly becomes attached to them, more tone at Imriel, narrator of the story, is so just a lost child who is just looking at disappear and live a life like everyone else. The developments of each character are always interesting and most logical from events, evidence has Imriel that is completely different at the end of volume at the beginning, more adult. It just feels a twinge when Phaedra appears as a minor character.
The universe is still working and deep, mainly when choosing to go to the University Imriel trying to live his life away from the plots of the crown that makes us discover new areas. All regions, cultures, customs and religions are perfectly in place and rely actual giving a certain exoticism to reading the book.
About writing the author is always auspicious elegant and intoxicating with a beautiful pen that takes us on a journey that was hard to leave. The erotic aspect is always present but more diffuse I have to say and always without vulgarity nor free voyeurism and always responding to the precept "Love like you hear it." Then of course some lengths may appear during playback, but nothing really disturbing.
In Summary : A first volume which starts on solid foundations for a new trilogy in the universe Kushiel. A passage to adulthood that holds the road, in a captivating always glitz and catchy universe with endearing characters and dense that it is hard to leave after the last page is turned.
My rating : 9/10